Editor-In-Chief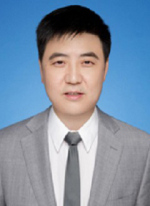 Ming Xia
Department of Anesthesiology, Shanghai Ninth People's Hospital Affiliated to Shanghai Jiao Tong University School of Medicine, Shanghai, China
Dr. Ming Xia is PI of the Department of Anesthesiology, Head of Pain Department, Associate Chief Surgeon, Associate Professor, and supervisor for Doctor degree postgraduates of Ninth People's Hospital, Shanghai Jiaotong University School of Medicine.
Dr. Ming Xia is a graduate of the Second Military Medical University (PhD), post-doctoral fellowship in the State Key Discipline of Anesthesiology.
Dr. Ming Xia has published 60 SCI, EI and other scientific papers; edited (translated) 11 monographs; held 250 independent intellectual property rights such as international patents, national invention patents, utility model patents, design patents, computer software copyrights and successfully transformed; presided over 23 national, provincial and ministerial level, city and university level projects.
Dr. Ming Xia currently serves as national youth member of the Chinese Stomatological Association's Stomatological Anesthesia Committee, national member of the Chinese Plastic and Reconstructive Association's Anesthesia and Sedation Committee, national member of the National Youth Committee of the Oral Anesthesia Committee of the Chinese Society of Stomatology, youth member of the Tumor Anesthesia and Analgesia Branch of the Chinese Anti-Cancer Association, and member of the Cancer Pain Group of the Pain Specialty Branch of the Shanghai Medical Association.